Cigna Plans for Expats and International Citizens
Are you moving to a new country but still want health coverage back home? Look no further than the Cigna Global plan featured by C1 Broker. With this innovative plan, you can create a customized plan that covers only your country of nationality and residence, plus emergency coverage in a third country. Choose from a variety of deductible and cost share options to create the perfect plan to fit your needs. Whether you're moving to Portugal or another exciting location, the Cigna Global plan has got you covered.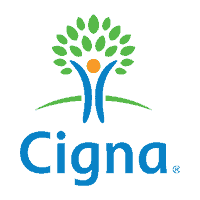 Cigna Global has an illustrious nearly 230-year history and has been providing global health insurance for decades. Today they have over 180 million customer relationships around the world. Looking after them is an international workforce of 70,000 people, plus a medical network comprising of over 1.5 million partnerships, including over 175,000 mental and behavioral health care professionals and customer service teams around the globe.

You may be familiar with Cigna's insurance coverage in your home country. A plan in your home country typically will cover you in that country only. You can obtain coverage while living overseas through Cigna's Global Medical Plan. You can purchase their global coverage either independently, to cover you worldwide, or as a supplement on top of your existing medical plan. Most people purchase the global plan as a standalone plan as it is comprehensive enough to replace your existing plan and will cover you anywhere in the world.
C1 Broker and Cigna Global | The opportunity to tailor the plan to your precise needs
C1 Broker, international insurance broker, specialist in health insurance for expats and retirees, understand that for many internationals citizens who live between two countries, private health insurance that covers both their country of origin and country of residence can be a game-changer.
We have developed with Cigna International a very special solution that offers comprehensive health coverage for individuals who tend to spend most of their year in two different places.
Interestingly, due to the nature of this coverage, the costs of this international health plan are significantly affordable compared to health plans that cover people worldwide. Health insurance has always been an essential requirement, especially when living abroad. Therefore, whatever your health needs or circumstances, having a private health plan that suits your unique lifestyle can provide peace of mind knowing you are always covered, no matter where you go.
Cigna Global Health Insurance offers world-class customer service to globally mobile customers. Their multilingual associates are available 24 hours a day, seven days a week, 365 days a year to help with everything from a medical emergency to verification of benefits. Or find what you need online in your Cigna Global customer area.
Cigna Global is one of the largest providers of international health insurance and expatriate medical services worldwide. Clients who are living abroad benefit from their large network of doctors, their deep financial resources, a long history of service, and a focus on customer care.
Cigna Global | Product Overview
Cigna Global Insurance Plan offers you the opportunity to tailor the plan to your precise needs. With multiple plan tiers, add-on modules and deductible and cost share options, you can perfectly balance your needs with your premium costs. This plan also gives you access to Cigna's international network of more than 1.7 million hospitals and doctors.
Request a Video-call with a C1 broker Health Insurance specialist!
We will help you find the right private health insurance product, answer all your doubts and address important questions like:
Understanding the importance of comprehensive health insurance for internationals who live between two countries
Overview of the different types of international health insurance coverage available
Exploring the advantages and disadvantages of various international health insurance policies
Tips for finding affordable, comprehensive international health coverage that fits your budget
The benefits of having a dedicated health insurance specialist to guide you through the process
Choosing the right insurer for your unique healthcare needs and lifestyle
We are so thrilled that we found C1 Broker and their brilliant team of experienced professionals. We were looking for a Comprehensive health insurance for internationals who live between two countries and the results were better than expected. Not only did they have top cover options, but also very attractive prices! The process was smooth as butter: all the instructions were clear and concise; the team answered our questions quickly and thoroughly. We felt like we could trust them from the very beginning. Highly recommended!
We are so happy that we chose C1 Broker for our health insurance needs! After relocating from the UK to Portugal, we needed a comprehensive health plan that would cover us in both countries - and C1 Broker was able to provide exactly what we were looking for. Not only did they offer a great coverage plan, it was also very affordable. We are so glad that we chose C1 Broker for our health insurance needs! They made it easy and straightforward, and we highly recommend their services. Thank you, Fatima and Ralf from C1 Team!
Cigna Global | Quote Request
Frequently Asked Questions about Cigna Global in Portugal