Cigna Health Insurance for Residents & Expats in Portugal
Health Insurance in Portugal - Private Medical Insurance
C1 Broker recommends Cigna International Insurance. Cigna Global is a highly reputable worldwide insurance provider that caters to individuals and families living abroad in more than 200 countries worldwide. Their mission is to help and improve the health, well-being, and sense of security of the people they serve.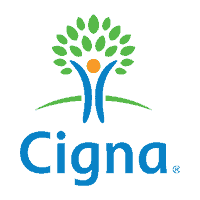 Cigna Health Insurance in Portugal
C1 Broker, International Insurance broker, is a Cigna Health Insurance trusted partner in Portugal. If you are looking for a local representative of Cigna in Portugal or would like to know more about the health Insurance products of Cigna that can cover you or your family in Portugal, then C1 Broker is the right partner for you. Our team of health Insurance specialist will analyse your needs and recommend the most adequate health Insurance plan.
Insurance for International Citizens in Portugal
Perhaps you are an expat, a diplomat, a student, a retiree, a digital nomad, or just an international individual seeking health insurance coverage in Portugal. Here at C1 Broker, we specialize in insuring individuals like yourself, aiming to make their new life adventure more secure and fulfilling.
Cigna Health Plans for Expats moving to Portugal
Cigna Global provides health insurance tailored for expats and foreign residents across the globe. C1 Broker will offer you comprehensive packages with coverage options worldwide, including the US (or excluding it for a more competitive price). With C1 Broker, your Cigna Expert in Portugal, you can customize plans to include Inpatient, Outpatient, Dental & Vision, Exams, Diagnostic mediums, and more, with varying yearly limits: Silver, Gold & Platinum. At C1 Broker, we prioritize competitive premiums and top-notch service.
Cigna Close Care - c1 Broker
Cigna Close Care  is a dedicated expat health insurance plan that provides coverage for individuals residing in their current country of residence as well as their home country. With C1 Broker, your Cigna specialist in Portugal, you can find health insurance with a competitive premium and the precise coverage you require. There are various modules that can be included to tailor your policy, and we are here to assist you in finding the optimal solution for your health plan and answer all your questions!
Cigna Global Insurance Company
Cigna Global has an illustrious nearly 230-year history and has been providing global health insurance for decades. Today they have over 180 million customer relationships around the world.
You may be familiar with Cigna's insurance coverage in your home country. A plan in your home country typically will cover you in that country only. You can obtain coverage while living overseas through Cigna's Global Medical Plan. You can purchase their global coverage either independently, to cover you worldwide, or as a supplement on top of your existing medical plan. Most people purchase the global plan as a standalone plan as it is comprehensive enough to replace your existing plan and will cover you anywhere in the world.
BOOK AN APPOINTMENT TODAY
C1 Broker offers a personalized service and professional advice when selecting your health insurance policy. We have extensive knowledge of Cigna products, enabling us to provide you with all the necessary information and answer any questions you may have. We will analyze your situation and create a tailored policy to ensure you pay the least amount possible for the best coverage available. Cigna products are an excellent choice, but it's important to fully understand what you are purchasing, including the dos and don'ts, as well as the options for configuring modules, deductibles, and out-of-pocket maximums.
C1 Broker recomends Cigna because they provide all of the following:
Provider Network
Access to an extensive network of trusted hospitals, physicians, and other healthcare professionals
Customize Your Plan
Flexibility to tailor a cost-effective plan to suit their individual needs
24/7 Member Support
Making sure their Customer Care Team is always available to speak with you day and night
Rated "A" by A.M. Best
Reassurance of their experience in delivering international healthcare
People first
With customer service teams across the globe, each with their own in-depth local market knowledge, Cigna can adapt quickly and provide support. From a global health crisis to personal health requirements, Cigna is there.
Whole health and affordability focus
Cigna provides a whole health service platform with a personalized, predictable, and straightforward customer experience that drives the affordability of medical plans.
Cigna International Health Insurance Quote Request
Make An Appointment
One of our expert international insurance brokers will respond to you promptly.
Monday to Friday: 09:00 – 17:00

Saturday and Sunday: CLOSED
Cigna International Health Insurance FAQs
Frequently Asked Questions about Cigna Global in Portugal
Looking for reliable and affordable health insurance? Look no further than Cigna Global. With plans starting at just 100 euros per month, you can ensure your well-being without breaking the bank. The average cost of a plan typically hovers around 250 euros per month, but keep in mind that prices can vary based on factors like age, citizenship, and location.
What sets Cigna Global apart is its flexibility. You have the freedom to customize your policy to suit your needs, and you can even add extra benefits for an additional premium. Wondering how much it will cost you and your family? Get in touch with one of our health insurance specialists at C1 Broker or simply click here for a free quote.
Don't compromise on your health – choose Cigna Global for comprehensive coverage at an affordable price.
Cigna expatriate health insurance offers exceptional flexibility in coverage. Beginning with the core policy, you can obtain comprehensive protection for essential treatments and hospital stays. The policy also covers fees related to consultations, wellness care, accommodation, and both inpatient and outpatient treatments. For even greater coverage, the Gold and Platinum policies offer enhanced benefits, including routine maternity checkups.
Customization is key with Cigna Expatriate Health Insurance. You have the freedom to tailor your plan to include extensive outpatient benefits, such as doctor visits and prescriptions. Additionally, you can add medical evacuation, vision, and dental benefits to your plan, ensuring comprehensive protection for your well-being.
Talk to us, at C1 Broker and we will help you customize your Cigna health plan.
Absolutely! Cigna Global boasts an extensive network of international doctors and hospitals, complete with the convenience of direct billing. Whenever possible, Cigna international healthcare services will handle payment arrangements with your hospital, clinic, or doctor. However, if you have a deductible, you'll need to handle that payment yourself.
It's highly recommended that you reach out to Cigna Global Customer Care before seeking treatment, as they'll assist you with direct billing arrangements. By doing so, you'll streamline your future payment and claims reimbursement processes.
Should direct billing not be automatically covered, reaching out to Cigna before treatment will greatly simplify the management of your future payments and claims reimbursement. And of course, we, at C1 Broker are happy to help out in any situation.